Home
From Invention to Innovation and implementation!
LTD. "INRAMTECH" - a scientific-engineering company, aiming to develop and industrial application of unique hydrometallurgical technologies for extraction of rare, including rare earth metals, and production of innovative nanomaterials based on them.
Is your company looking for effective technologies to process the nonferrous metals concentrates with maximum extraction of rare group metals?
We can offer ecologically friendly technological solutions for newly created enterprises and modify existing processes in order to obtain the maximum amount of commercial products with a minimum cost.
Have you accumulated a considerable amount of industrial waste, containing rare metals during the production processing operation?
Our technologies will help to solve ecological problems at the expense of processing and disposal of the accumulated waste recycling, containing rare metals. Obtaining the liquid commodity products from waste, reduction of the amount, cost and, as a consequence, the increase of the profitability of the entire production are your competitive advantages.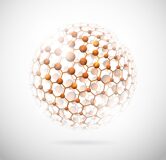 Your company produces high-tech products using the nanomaterials based on rare metals and needs guaranteed supplies of nanopowders at stable prices?
LTD. "INRAMTECH" will become a reliable partner for the supply of high-quality nano-sized oxides powders of rare and non-ferrous metals. Together with our partners we invent innovative new generation materials for future production.
You can read more about our technologies and nanomaterials in the relevant sections of our website. We will be glad to cooperate with you.
Development of nanopowder technologies